The Dam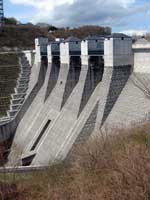 The Miharu dam was completed in 1997. A lot of study went into the project in order to satisfy not only practical but also cultural and environmental aspects, and create a community-friendly area.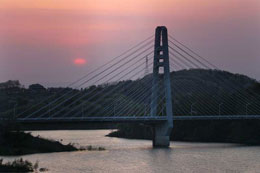 You can see here a picture of the dam itself and one of the bridges arching over the beautiful Sakurako lake. Below are some of the highlights in the dam area.
The lake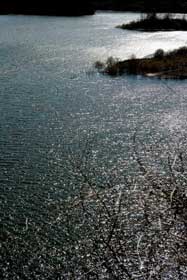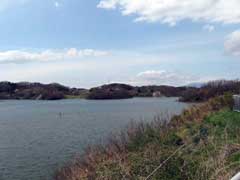 The intricately shaped lake Sakurako, with its surrounding cherry-tree-covered hills and its mountain backdrop, offers a stunning scenery, constantly changing with the season and the time of day.
Miharu no Sato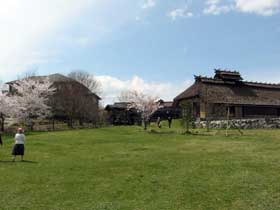 Miharu no Sato is set on one of the hills overlooking the lake. It is a large recreational area, with an onsen, restaurants and cafes, some shops with locally produced goods, a children's park and bungalows to rent. Miharu no Sato is the perfect place to spend some time with your family.
The dam museum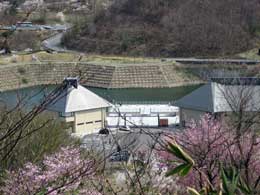 Located right by the dam, this small museum explains the construction of the Miharu dam and displays some of the antique Jomon artifacts found during the works. In the same building as the museum is also a cafe.
Sakura Koen (Cherry tree garden)
In spring, when cherry trees are in full bloom, the Sakura Koen offers a very nice setting for a walk along the small hilly path above the lake.
Several tables are available to those who would like to enjoy a picnic among cherry trees. Although the blossom season is particularly beautiful, the park is very pleasant any time of the year.
---