Miharu cherry blossoms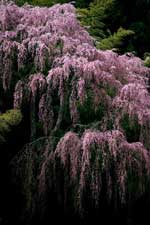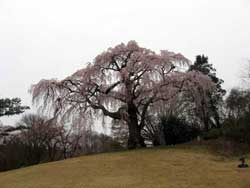 Cherry blossoms are a very important event in Japan. During the week or so when cherry trees are in full bloom, people gather to enjoy the view and often picninc and drink under the trees.
Towards the end of April, the hills of Miharu Town turn pink and offer a wondrous spectacle. A number of very large and very old cherry trees attract many visitors. In particular, Miharu Town is home to the nationally famous Takizakura, one of only three cherry trees in Japan to be over one thousand years old.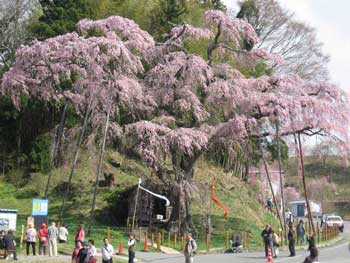 The Takizakura is beautiful in all seasons, but the blossom in spring is so spectacular that people from all over Japan come to see it, from even as far as Hokkaido! If you come to Miharu to see the Takizakura, take some time to visit some of the other cherry trees as well, many of which are actually "children" of the Takizakura.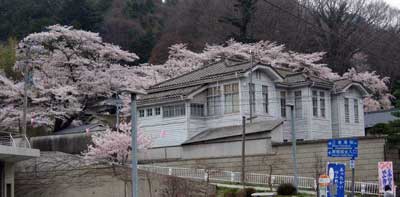 ---